Discover more from Multicore
Multicore is about technology hardware and design. It's written from Tokyo by Sam Byford. Paid subscribers get two weekly articles, including the weekly Instruction Set news roundup.
Oppo's Find N3 Flip has the best flip phone camera
And it launches in India today
Oppo has announced an international version of the Find N3 Flip, the followup to the excellent Find N2 Flip from earlier this year. It'll be available first in India, where it'll cost Rs. 94,999. That places it right in between the Samsung Galaxy Z Flip 5 and the Motorola Razr 40 Ultra (known as the Razr Plus in the US).
When Oppo launched the N2 Flip in February, it had by far the biggest external display and the best hinge design of any flip phone, folding flat without a gap between the two halves of the inner screen. Samsung and Motorola have since caught up with their latest models, which both offer even larger cover screens and also now fold flush.
Oppo hasn't changed the design much with the Find N3 Flip, so how does it plan to compete? In a word, cameras. Oppo is pushing this camera system as the best available on a flip phone, and while the bar isn't all that high, it's hard to disagree with the claim.
Multicore is supported by readers. Please consider becoming a free or paid subscriber!
The main camera still uses a 50-megapixel 1/1.56-inch sensor with an f/1.8 lens, but it's gained optical image stabilisation. The ultrawide is now a 48-megapixel sensor and an f/2.2 autofocus lens, which is a huge upgrade over the N2 Flip's pokey 8-megapixel module. And the N3 Flip is the first flip phone to get a telephoto camera, in this case a 32-megapixel sensor with a 2x f/2.0 lens.
These aren't flagship-level specs, but they're way ahead of the flipping competition — not to mention a big improvement over the Find N2 Flip. I've only had the N3 Flip for a couple of days, so this isn't a full review, but the leap in image quality is immediately apparent, particularly with the ultrawide.
Let's start there: here are a few side-by-side ultrawide samples. The Find N2 Flip pics are first, followed by the N3 Flip's.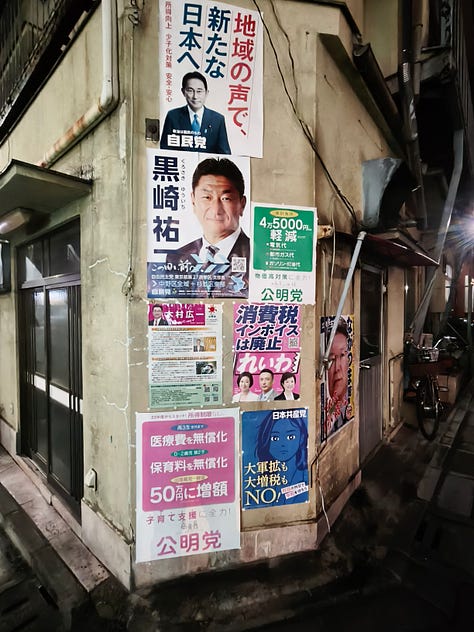 This is a massive step forward. Oppo has long had impressive image processing chops, but the N2 Flip's hardware really didn't give much to work with. Its photos are blown out and aggressively sharpened, whereas the N3 Flip's are much more detailed and natural.
The difference with the main camera is subtler, as you'd expect given the broadly similar hardware. Again, the N2 Flip shots come before the N3 Flip's.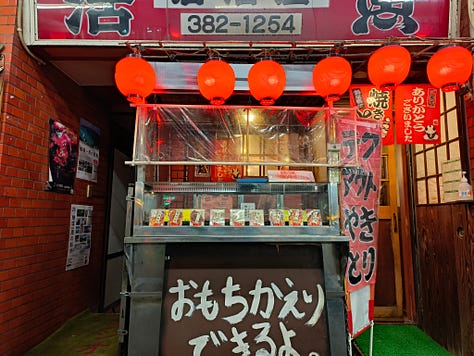 These really just come down to more restrained processing. The OIS doesn't seem to be making a huge difference, other than the Find N3 Flip taking a couple of shots at slightly lower ISO.
The 2x telephoto, meanwhile, isn't going to blow anyone away, but it does allow for better zoom shots than you'd otherwise get in good light. It's definitely a worthwhile addition and should help make this kind of device more viable for people who are used to having telephoto reach on their main phones.
Other than the cameras, the N3 Flip is a refinement rather than an overhaul. The industrial design is very similar, although the steeper curves around the edges make it seem subjectively thinner. The circular camera module does look a little awkward — I get that it's the main selling point of the phone, but there's almost no space between it and the cover screen. It feels like it's been crammed in.
About that cover screen. It's the same 3.26-inch OLED panel as before, which now makes it the smallest high-end option. With the N2 Flip, Oppo positioned the screen as something that'd be useful for simple widgets and notifications, whereas Samsung and Motorola are now pushing ahead with full-fledged phone-style experiences.
Oppo isn't exactly going back on that idea, but the Find N3 Flip's outer screen does do a lot more than its predecessor's. Certain Android apps, from Gmail and Google Maps to TikTok and X, have been whitelisted to run on the outer screen. I think nine times out of ten it would be worth just opening the phone and using it normally, but the option is there if you need it — and if the app is supported.
There is something to be said for using tiny Android apps on a tiny vertical screen. As you've likely found out if you've ever used a larger foldable phone, Android apps scale their content based on the width of the display, which means that they often need to be tailored to fit squarer screens.
This is a recent tweet from Pete Lau, Oppo's chief product officer, so take it with a bae's worth of salt. But I think he has a point here.
There are not many situations where I would want to use a flip phone's cover screen for serious interactions. That's why when I would find myself using it that way, I'd want it to work like I expect. I mean, I've used full-on Android phones with smaller main screens than the Find N3 Flip. (Pour one out for the Infobar C01 somewhere in one of my desk drawers.)
Oppo didn't change too much about the inner screen, either. It's still a 6.8-inch 120Hz 1080p LTPO OLED panel with a peak brightness of 1600 nits. The hinge has been refined, though; the crease is harder to notice than before, and it's less distracting if and when you do. It's only really visible on the N2 Flip and N3 Flip if you go looking for it, but there's much less distortion on the newer phone when viewed at off-angles. Oppo was already well ahead in this regard, so the Find N3 Flip retains the much-coveted "least obtrusive flip phone crease" crown.
Other improvements include a new MediaTek Dimensity 9200 SoC, a bump to 12GB of RAM on the base 256GB model, and a OnePlus-style three-stage alert slider. The battery is still 4,300mAh with 44W fast charging, and unfortunately there's still no wireless charging option.
The Find N3 Flip isn't a dramatic update, but it's not like its predecessor felt outdated. The new model delivers solid spec bumps and design tweaks as well as raising the bar for flip phone camera performance, which is more than enough to keep Oppo as a leader in the space.
The question is whether Oppo will feel moved to make more significant changes next time around, particularly regarding the outer screen. I like the current approach right now, but I'm sure there are ways to make better use of the real estate without compromising on usability.
For now, the Find N3 Flip looks to be just a really good flip phone that mostly focuses on improving core smartphone functionality. In that sense it already feels like a mature product, which is quite impressive for what's only Oppo's second effort at the category.