Discover more from Multicore
Multicore is about technology hardware and design. It's written from Tokyo by Sam Byford. Paid subscribers get two weekly articles, including the weekly Instruction Set news roundup.
The Pixel 8 Pro is the best Pixel that Google has ever made.
That might seem like an obvious statement. After all, "8" is higher than any other number that's ever made its way into the name of a Pixel phone.
But if you've been using Pixels throughout the years, you know that progress isn't linear. The software and the camera will always be great, sure, but maybe the screen will be mediocre. Sometimes the battery life will be bad. Occasionally the screen's notch will inexplicably look like a bathtub.
There are no such red flags with the Pixel 8 Pro. It's by far the most competent, capable canvas yet for Google's AI-fuelled vision of mobile computing and photography.
The Pixel 8 Pro is a further iteration on the design language Google introduced with the Pixel 6 line, with the camera bar continuing to be its most identifiable element. While the 6 and 7 phones went for boxier looks, the 8 series rounds off the corners and makes the footprint a little less distinctive as a result.
The 8 Pro isn't particularly exciting to look at, but I think it's an attractive phone overall. The droid-like camera bar is striking and also helps the Pixel sit flat on a table, unlike phones with asymmetrical camera bumps. This is also the first Pixel with a matte finish in a while; my black model is a little plain, but it does a good job of repelling fingerprints.
I don't generally use cases on my phones, but I actually think this is an example of one where it can improve the look. Google's official silicone case is surprisingly sleek and gives the impression that the camera is peeking through from underneath. It doesn't add much bulk and the buttons are satisfyingly clicky.
Although the Pixel 8 Pro leans on rounder edges in much of its design, it's the first Pro-branded Pixel to come with a flat display. I don't personally have a strong opinion on this; what matters is that it's a really great screen. This is a 6.7-inch 1344 x 2992 120Hz LTPO OLED panel with a peak brightness of 2,400 nits. and I don't have anything bad to say about it. It's extremely bright outdoors and has great colour reproduction out of the box. Pixel phones have not always had class-leading display panels, but this one definitely qualifies.
Last month I wrote about how the Xiaomi 13 Ultra has become my favourite camera. The Pixel 8 Pro hasn't changed my mind, but it isn't really trying to. It exists on the total opposite of the spectrum to the 13 Ultra. While Xiaomi is attempting to put out photos that look like they could have been taken by a DSLR or a rangefinder, the Pixel 8 Pro dispenses with conventional notions of photography altogether.
Google deserves as much credit as any other company for recent advances in smartphone camera quality, making several genuine breakthroughs in what we now call computational photography. Pixel phones have rarely had cutting-edge hardware; in fact, the Pixel 2 through 5 used the same tiny 1/2.55" Sony sensor. That didn't stop them being very competitive, with a distinctive, contrasty look to their image processing that influenced several competitors one way or another.
The Pixel 8 Pro's hardware is reasonably competitive but mostly unchanged from last year's model.
The main camera still uses a 50-megapixel 1/1.31" sensor, though the aperture has been bumped to f/1.68 from f/1.9.

The 5x periscope telephoto also keeps the same 1/2.55" 48-megapixel sensor and increases the aperture from f/3.5 to f/2.8. If you're keeping count, that means it's a larger, higher-resolution sensor with the same speed lens as Apple included in its "tetraprism" camera on the iPhone 15 Pro Max.

The ultrawide sees the biggest changes. It now has a 1/2" 48-megapixel sensor and an f/1.95 aperture, which is a significant upgrade over the 12-megapixel 1/2.9" sensor and f/2.2 lens in the Pixel 7 Pro. That camera is now what you'll find in the non-Pro Pixel 8, incidentally.
Purely on a hardware level, this is more competitive than Google has been in recent years. The year-on-year changes aren't huge and the spec sheet won't impress anyone used to flagships from Chinese companies like Oppo and Xiaomi, but the glass and silicon here generally matches and often beats Apple and Samsung's latest.
Of course, you don't choose a Pixel camera for its hardware; it's all about the photos it takes. And while the Pixel 8 Pro might not always be to my personal taste, it's a more than capable camera system.
Before we get into comparisons, here's a grab bag of photos I've taken over the past week with the Pixel 8 Pro to give you a sense of its basic capabilities and processing style. As always, no edits.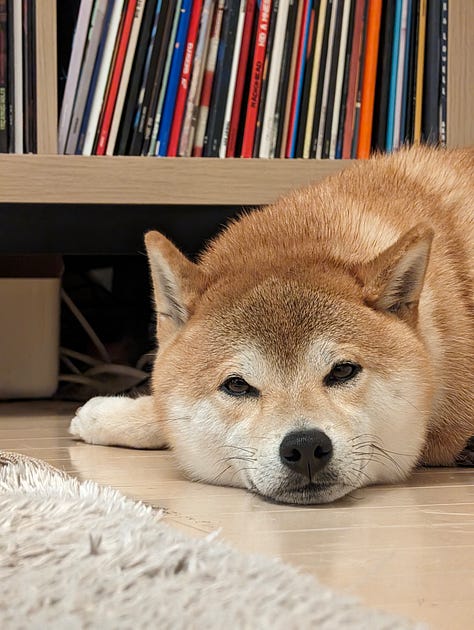 Not bad, right? They look like phone photos, for sure, but the processing is tasteful with good contrast and not too much sharpening. Now let's see how the 8 Pro holds up against direct competitors.
Here's a shot from the main camera:
And here are comparisons with (from left to right) the iPhone 15 Pro, the Xiaomi 13 Ultra, and the Oppo Find X6 Pro.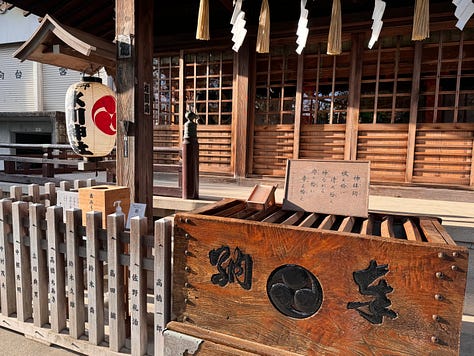 In this amount of natural light it really just comes down to colour choices. I'm surprised by how punchy the iPhone 15 Pro came out, though — I think it's my favourite of the bunch.
I did not notice a huge difference in style or quality of regular photos over the Pixel 7, which makes sense given the identical hardware on the main camera. I found that the 8 Pro would sometimes tend towards a slighter redder tint than the 7's greener shots, but we're talking slight tweaks on a Lightroom slider here.
Here's a Pixel 8 Pro shot in low light:
And the iPhone 15 Pro, Xiaomi 13 Ultra, and Oppo Find X6 Pro: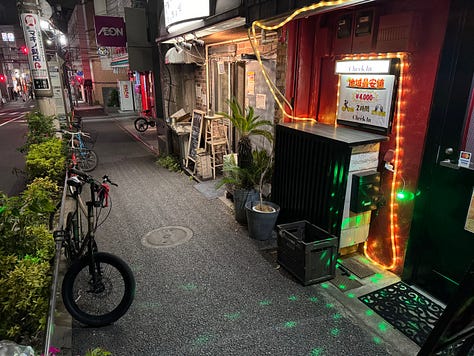 I think this is kind of a wash in terms of image processing, but Xiaomi and Oppo's bigger 1-inch sensors do provide an edge in detail.
Let's look at the ultrawide. Here's the Pixel 8 Pro:
And once again, the iPhone 15 Pro, the Xiaomi 13 Ultra, and the Oppo Find X6 Pro: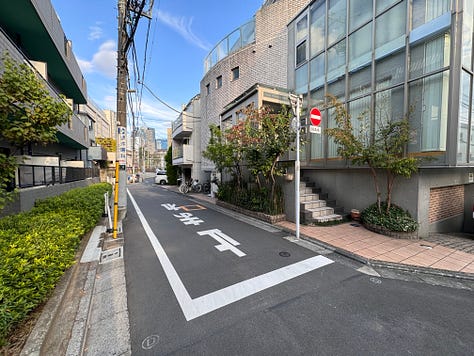 Oppo is clearly the technical winner here, which isn't surprising given its much bigger sensor and longer focal length. I like Xiaomi's colours best, and it also has the widest lens. Not a great showing from Apple. And Google holds its own — no complaints. It's a big upgrade on last year.
Here's the Pixel 8 Pro ultrawide in low light:
And the iPhone 15 Pro, Xiaomi 13 Ultra, and Oppo Find X6 Pro: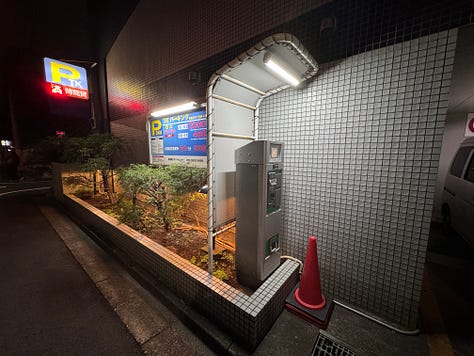 The Pixel 8 Pro has great shadow detail here at the expense of some surprisingly blown highlights. The Find X6 Pro and iPhone 15 Pro turned in more balanced images. Xiaomi is happy to make the 13 Ultra's shadows look like shadows, which either you're into or you're not.
Here's a 5x telephoto shot from the Pixel 8 Pro:
I'll just compare this one to the Xiaomi 13 Ultra's 5x lens and the Oppo Find X6 Pro zoomed into 5x: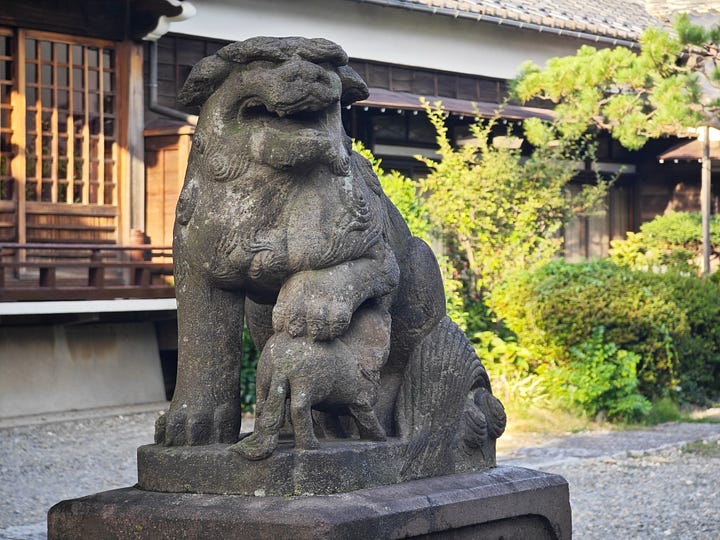 As a reminder, the Find X6 Pro has a 2.8x periscope telephoto lens with a 1/1.56" sensor, which is much bigger than anything else on the market and allows Oppo to get credible results with digital zoom.
The Pixel 8 Pro and Xiaomi 13 Ultra's telephotos have 1/2.55" and 1/2.51" sensors, respectively, which are large for 5x optics. While the Find X6 Pro turns in better 5x results than most phones with dedicated 5x lenses, I think Google and Xiaomi clearly win here. Depth of field is roughly the same in all three pictures, but Oppo's has much less detail because of the shorter focal length.
At around 3x, however, Google loses its advantage.
This is the downside of going with a 5x lens in a three-camera system: everything between 1x and 5x is going to use digital zoom and artificial sharpening.
Here's the Xiaomi 13 Ultra's 3.2x lens and the Oppo Find X6 Pro's 2.8x lens: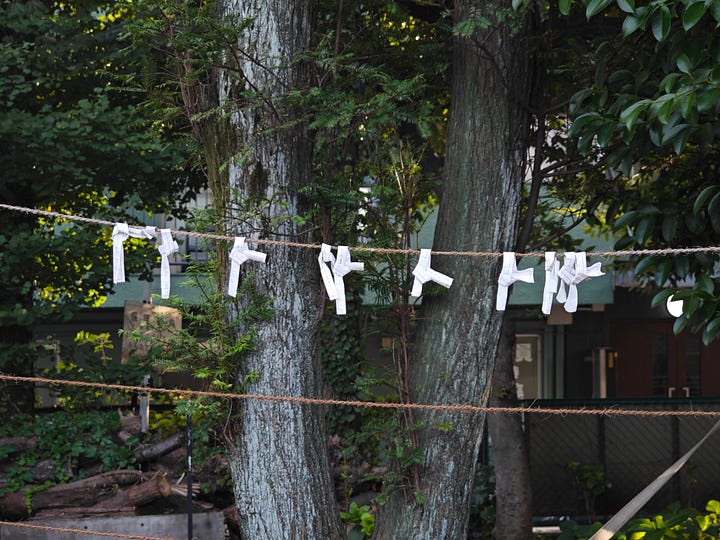 The image processing is very different, but both of these are just much better photos than the Pixel 8 Pro's.
Overall, the Pixel 8 Pro has a competitive camera system without necessarily standing out in any one technical regard. The hardware is solid and the image processing is reliable. I normally prefer the results I get from the Xiaomi 13 Ultra, but that's very much subjective. The bottom line is that Google isn't having trouble keeping up with the competition.
Of course, that's only part of the story. Google's computational photography prowess is nothing new, but the Pixel 8 Pro is making the case for a full-fledged rethink of what a photo even is. I found its AI-powered features like Best Take, which lets you combine the best poses for each person after taking a series of group photos, and Magic Editor, which allows you to move or resize elements in the picture, to be very impressive in my early testing.
Some of these features are still experimental, and not everything was immediately accessible during the review period. Video Boost, for example, is a server-side feature that enables Night Sight for video footage, and it won't be available until later in the year. I'll make sure to follow up on this side to the Pixel 8 Pro camera, because it hasn't been possible to test everything over the past week — or frankly unpack its implications.
The camera app has been redesigned and includes some features that are exclusive to the 8 Pro, like these extra controls for exposure. Trademark Pixel modes like Action Pan, Photo Unblur, and Long Exposure return, and they work great; I wish I'd had this phone at the Japanese Grand Prix last month instead of manually having to pan with the Xiaomi 13 Ultra.
The Long Exposure mode in particular is fantastic. I went to a beach to watch fireworks this past weekend and sat near dozens of people with DSLRs and mirrorless cameras mounted on tripods. These people are my people, but I'm not sure I'd get better results than if I just used the Pixel 8 Pro.
Another big change to the Pixel camera experience comes with Android 14's support for Ultra HDR, meaning that images and videos are captured with HDR data and displayed as such in Google Photos and Chrome. iPhones and various Chinese Android phones have had their own solutions for this for a while, but hopefully Google's adoption of the Ultra HDR format will help standardise things across platforms and devices. Right now, Pixel 8 Pro photos look very different on phones running Android 14; I'd like to be able to view them in HDR on a Mac or an iPad with a Mini LED screen, for example.
Android 14 is quite a low-key update, especially for phone-sized devices like the Pixel 8 Pro. But Google's own Pixel software remains my favourite phone OS overall. There's just so much that these phones do that you can't find anywhere else, from the ability to transcribe interviews or translate videos in real-time, to the way music playing around you is automatically identified in the background and displayed on the lock screen.
According to Google, much of this is made possible due to the on-device capabilities of its in-house Tensor chips, which are now in their third generation. Google is making almost no claims about conventional performance improvements in the Pixel 8 Pro's Tensor G3, instead focusing on how it's better at efficiently executing AI-related tasks.
That's not really possible to objectively evaluate, so I'll have to talk about this chip another way. Here is my experience of the Tensor G2: the Pixel 7 ran hot, its gaming performance was bad, and I still really liked the phone because of its camera and software. The Tensor G3? Pretty much the same story, except the Pixel 8 Pro doesn't run as hot. Battery life has been fine, with the same five or six hours of screen-on time I've come to expect based on usage.
The Pixel 8 Pro is definitely going to rank lower than competing flagship smartphones in benchmark performance, and I wouldn't recommend it for heavy mobile game players. (It is still not very good at running Monster Hunter Now.) But until Arm starts making competitive neural processing units that companies like Qualcomm decide are worth including on their SoCs, I think Google deserves some benefit of the doubt here with its decision to go custom. It's simply a fact that the Pixel's most unique features rely on machine learning more than other phones, and there's only so much space for silicon.
The things that make Pixel phones compelling have little to do with CPU or GPU performance. I would say that Google is roughly a generation or two behind Qualcomm in those regards, which could understandably be a dealbreaker for some. Personally, I think it makes sense for Google to lean into what it's good at. The Pixel 8 Pro is arguably the most differentiated phone Google has ever made, and that requires certain tradeoffs.
That's not to say that every single hardware decision on the Pixel 8 Pro was a perfectly efficient use of resources. The camera bar now houses an extra sensor: an infrared thermometer. You can point it at surfaces and find out how hot they are.
The first time you open its dedicated app, Google makes you agree not to attempt to use the thermometer to measure body heat or the internal temperature of food, which I imagine are the first two things most people would try to do with it. If you're looking for other suggestions, well, Google doesn't really provide any.
I can only assume that this feature was conceived a couple of years ago with Google envisaging a world where people still take regular body temperature checks, as well as one where the FDA would be eager to approve smartphone hardware for that purpose. That might not have been a bad idea, but that's not how things panned out, and now Google is barely even attempting to explain the feature. Maybe it'll come in handy for my iPhone 15 Pro review.
In any case, I think it's a sign of growth for the Pixel line that a dubiously useful yet basically unobtrusive feature is the most obvious thing to criticise about the latest model. Google's Pixel phones have always had great cameras and software, but more often than not they've been held back by significant flaws and unforced errors.
It's true that even this year, there are phones with faster CPUs, better gaming performance, and more versatile camera systems. None of them are Pixels, though, and if you understand that difference, you'll be happy to hear that the Pixel 8 Pro is the easiest Pixel to recommend yet. It has my favourite software of any phone, and the hardware is more than good enough to back it up.
The Pixel 8 Pro doesn't get in the way of itself. It's simply a great Pixel.
Multicore is a reader-supported publication. To receive new posts and support my work, consider becoming a free or paid subscriber.