Discover more from Multicore
Multicore is about technology hardware and design. It's written from Tokyo by Sam Byford. Paid subscribers get two weekly articles, including the weekly Instruction Set news roundup.
The Xiaomi 13 Ultra is my favourite camera
Not phone camera. Camera
I am pretty used to carrying two phones around. I always have an iPhone for various boring reasons involving Japan and software ecosystems, then I'll usually bring an Android phone as well — either something new I'm testing or my personal Pixel 7.
Most people would find this annoying, and honestly, I do too. But lately, the non-iPhone I've been using the most is a phone I'd be happy to carry with me the same way I always used to carry a dedicated camera. Because, well, it's now my favourite camera.
I've been using the Xiaomi 13 Ultra for five months. It completely blows away the iPhone 14 Pro Max in my other pocket. I wouldn't say unequivocally that it's the best phone camera; the Oppo Find X6 Pro hardware beats it in some ways, and Xiaomi's Leica-branded take on colour rendering won't be to everyone's taste. (And stay tuned regarding the iPhone 15 Pro.)
But I just love the photos I get out of this thing. There's a case for it as the best, most versatile compact camera ever made, yet it still slips into any pocket. I would use it as a camera even if it didn't have a phone attached.
Let's recap the hardware. The main camera has a 1-inch 50-megapixel Sony IMX989 sensor with a lens that can switch between f/1.9 and f/4 apertures. There are three other cameras that all use a 50-megapixel 1/2.51-inch IMX858 sensor: an f/1.8 ultrawide, an f/1.8 3.2x telephoto, and an f/3 periscope telephoto.
The IMX989 is the largest image sensor available on a phone and puts the 13 Ultra into the same territory as Sony's enthusiast-focused RX100 premium compact cameras. The IMX858 is slightly smaller than the 1/2.3-inch sensors that used to dominate the point-and-shoot world, but it's paired with much faster lenses than most of those cameras used to have, especially considering their focal lengths.
The IMX858 is one of the biggest sensors you'll find on a smartphone telephoto or ultrawide. For comparison, the iPhone 14 Pro Max has a 1/2.55-inch f/2.2 ultrawide and a 1/3.5-inch f/2.8 3x telephoto. Oppo does beat Xiaomi here with its pair of 1/1.56-inch sensors on the Find X6 Pro, though the tradeoff there is that it only gets 2.8x of actual optical reach. Still, the camera is good enough to deliver credible 5.6x zoom and beyond.
Xiaomi's approach is designed to ensure consistency across all four cameras, and it generally works out. In use, the 13 Ultra feels like it came from a parallel universe where compact cameras had interchangeable prime lenses. You have a 12mm f/1.8 ultrawide, a 24mm f/1.9 wide-angle, a ~75mm f/1.8 telephoto, and a 120mm f/3 at your disposal.
That would be a wild thing to exist eleven years ago when the first RX100 came out. Today, of course, we also have the benefit of fast smartphone processors and computational photography; every good phone camera is the result is a combination of hardware and software that defies traditional photographic analysis. And for me, the Xiaomi 13 Ultra is the most compelling combination to date.
---
I've been sorting through my photos from my trip to Canada last month and thought I'd share a few to help explain why this camera is so different to other phones. None of them have been edited beyond light cropping or straightening; all were shot with the default Leica Authentic setting.
There's another default mode called Leica Vivid that boosts the colours and dynamic range to a level that's a little more in line with other phones. It's fine, but I much prefer Authentic. These photos just don't look like phone pictures, even though they benefit from a ton of computational photography to render them like this in-camera. I am not sure exactly how much Leica was involved in the development of this mode, but the results are fantastic.
Multicore depends on you. Please consider subscribing to support my work 📸
The Authentic setting gives you natural colours, slight vignetting, and punchy contrast that isn't afraid to blow out highlights or darken shadows while preserving a degree of detail. Like the Xiaomi 13 Pro before it, the 13 Ultra has an opinionated and frankly overdue take on what phone camera photos should look like. I used to spend hours wrangling with RAW files to get photos in the same ballpark as these.
Anyway, I hope you enjoy my holiday snaps. This is my first time using Substack's gallery tool; you can click the square thumbnails to view photos at full size, though I'm not sure how that works if you're reading this in your email client.
---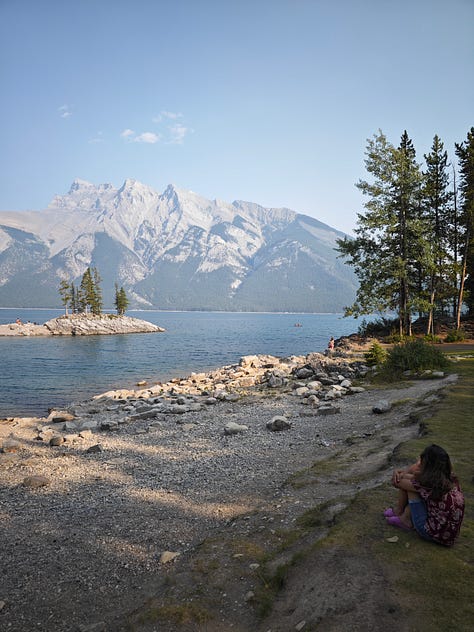 The Gatorade-esque colour of the water in that canoe shot is actually true to life. (You should go to Banff.)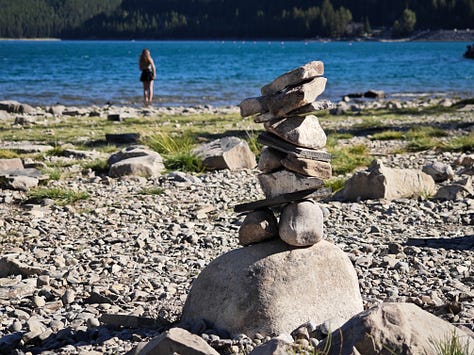 I didn't use portrait mode for any of the photos in this post. The 13 Ultra's is actually great as far as these things go, but I prefer not to use artificial bokeh. As such, you're still going to get shallower depth of field from a mirrorless camera or a DSLR; the 13 Ultra's pictures are more in line with something like an RX100. But the one-inch sensor on the main camera and the fast lenses on the others do allow for more subject separation than you'd get with other phones.
In my experience, the f/4 setting on the primary camera almost never activates in auto mode, and f/1.9 is the better option for the vast majority of photos. It can be helpful if you want to get more of a close-up subject in focus, but that's about it.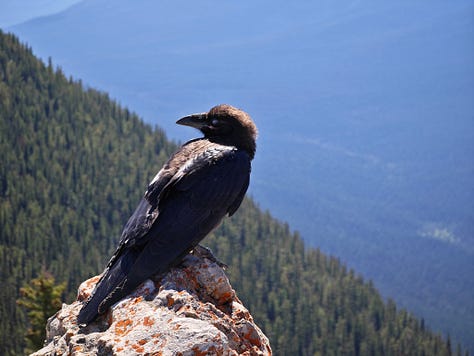 Some of these photos are pushing the limits of the 5x telephoto camera, particularly the faraway elk. I had to digitally zoom to 10x and the shot ended up at ISO 1250 because the sun was coming down, hence the graininess. Still, I saw an elk, and here's the proof.
Also I know the bear photo isn't great — it was digging through the bushes the whole time — but come on, it's a dang bear. I'm not going to leave that out.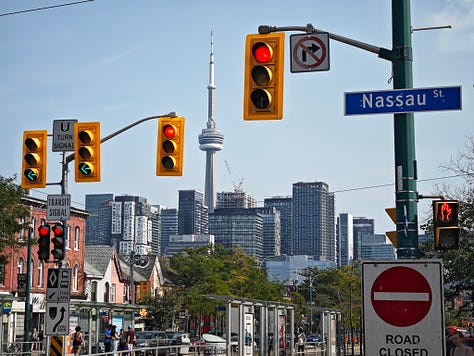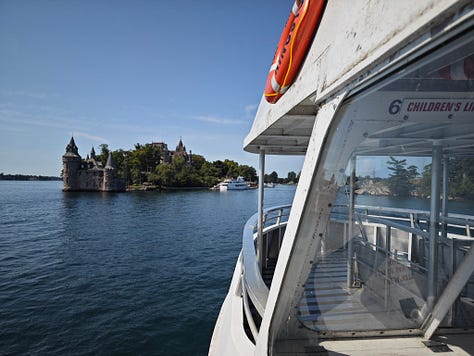 ---
There's room for improvement on the Xiaomi 13 Ultra, to be sure. I'd love to see this image processing on Oppo's Find X6 Pro hardware, for example. Xiaomi's default camera settings tend towards longer shutter speeds in low light, so I often found myself using the Pro mode to capture moving subjects at the expense of a little noise.
That's not a big deal — I'm using this as my dedicated camera, after all — but I think larger peripheral sensors would allow for more leeway in the regular mode. Oppo's clever approach to a periscope design means its telephoto gathers a lot more light than any other phone, and its ultrawide is just straight-up bigger than everyone else's. On the other hand, Xiaomi gives you more optical reach and flexibility.
Xiaomi also can't quite compete with Apple in terms of software integration. I don't think the iPhone 14 Pro Max's camera is anywhere near as good at shooting out-of-camera JPEGs, but I still often use it for things like the lead photo in this article because I can take a 48-megapixel RAW shot and immediately edit it on my Mac as I write. I do use the Android version of Lightroom for this sort of thing but it's a clunkier process and requires maintaining an entirely separate library, not to mention a monthly subscription.
---
The Xiaomi 13 Ultra is only available in China and some European markets, where it sells for €1,500. There's also a "photography kit" that adds a camera grip with a shutter button, which I'm hoping to check out at some point.
That's a lot to pay for a serious compact camera, but not so much if you're going to make it your primary phone. Personally, I kind of wish I could. The life I chose is one of needing to use far too many phones, but this one is good enough that I'll be making room for it in my pockets or bags for the foreseeable future.