Discover more from Multicore
Multicore is about technology hardware and design. It's written from Tokyo by Sam Byford. Paid subscribers get two weekly articles, including the weekly Instruction Set news roundup.
Oppo Find N3 review: above the Fold
The third Find N is Oppo's best folding phone yet — and arguably anyone's
Today Oppo is announcing the Find N3, its third book-style folding phone, at a splashy launch event in Singapore. Together with the Find N3 Flip, which I covered last week, Oppo now has new devices in both major folding form factors.

This is a big launch for Oppo in its own right. The Find N3 is a total redesign that somewhat reverses the philosophy of its two well-received predecessors. It's the first book-style foldable Oppo is releasing outside China. And it's going to be a real competitor.
The Find N and Find N2 set themselves apart by adopting a unique approach to the outer screen. They used smaller, shorter panels, meaning that the phone opened up to a wider display, which made it more convenient for video apps while allowing for easy one-handed use when closed. Google took a similar tack with its Pixel Fold this year. Samsung's market-leading Galaxy Z Fold series, however, uses a much narrower outer screen that folds out into portrait orientation.

The Find N3 splits the difference. The outer screen is a little taller than before, but it's about the same width. This means the phone unfolds to a slightly portrait display, while when folded it feels more or less like a regular phone. 

I say "more or less" because there's only so much you can do with a screen that needs to fold back on itself. But Oppo has done an admirable job with the Find N3's industrial design. The black Find N3 weighs 239g, which is less than an iPhone 14 Pro Max. It only measures 5.8mm thick unfolded, down from 7.4mm on the Find N2, though that does mean its folded state is still bulkier than a regular slab-style smartphone. But the thin flat halves are easy to grip, and as with Oppo's Find X6 Pro, the large circular camera bump rests naturally on your finger.
The outer screen would be more than competitive if it were on a regular flagship phone. It's a 6.3" LTPO 120Hz OLED panel with a resolution of 2484 x 1116 and a peak brightness of 2,800 nits. The aspect ratio is a not-too-skinny 20:9, so unlike Samsung's Galaxy Z Fold devices it feels very natural and familiar in use. 

The inner display essentially matches it spec-for-spec. This is another LTPO 120Hz OLED panel that's 7.8 inches across with a resolution of 2240 x 2268, making for a similar PPI of 426. It also has the same peak brightness of 2,800 nits; I've found both screens to be very usable in direct sunlight, with low reflectivity.

More importantly than the specs, I think Oppo has hit on the right shape and size. I did like the previous Find N's slightly widescreen design and even preferred it to Samsung's. But making the outer screen work like a regular phone and getting more real estate on the inner panel is a worthwhile tradeoff, especially since the phone is so much thinner. Typing on the outer screen, for example, is far more comfortable than it is on a Galaxy Z Fold, which has to squish the keyboard into a narrower space.
Multicore is a reader-supported publication. Please consider subscribing!
Oppo has also managed to implement the least obtrusive crease I've seen in a book-style folding screen. It's still there, of course, but you really have to look for it when the screen is on, and crucially it feels much smoother to run your finger across. There's very little of the distractingly mechanical tactile feedback you get from other folding phones. 

Oppo says the screen has been rated for up to a million folds by TÜV Rheinland. The company also claims the phone has gone through a new weather-sealing process to prevent against splashes, though there's no formal IPX rating. I didn't test this myself, but just as an anecdote, a fellow reviewer's model fell out of his pocket while he was riding a bike and the phone suffered only minor dings around the edges. No doubt he got lucky, but I would not have expected that level of durability from earlier foldables.
For all the Find N3's sleek minimalism in other areas, you're probably wondering about that giant circular camera bump. Oppo set out to make the most capable camera system on a foldable phone, and while that isn't a particularly high bar, I think it's cleared it.

Folding phones are inherently compromised in what they can do with their cameras because they're so much thinner when unfolded, which allows for much less depth between the sensor and the lens. So, while the Find N3's camera setup is visually reminiscent of the Find X6 Pro's, it can't compete on pure sensor size. Still, Oppo applied essentially the same principles and tradeoffs, and the result is a system that's good for a phone and great for a foldable.

The main camera uses a 48-megapixel 1/1.43" Sony Lytia-T808 sensor that uses stacked pixel technology along with an f/1.7 lens. Oppo claims its multi-layered design improves light gathering to deliver "quality more commonly associated with 1" sensors", though the smaller size means you're not going to see the same shallow depth of field as on phones like the Find X6 Pro or the Xiaomi 13 Ultra.

The telephoto and ultrawide cameras use 1/2" sensors, which are both larger than their equivalents in any other folding phone. The telephoto camera takes the same approach as the Find X6 Pro, using a periscope design to prioritise sensor size and lens speed over optical reach. It's a 3x f/2.6 lens, and the 64-megapixel sensor can crop to deliver 6x images at the same resolution as the 3x default. The 0.6x ultrawide, meanwhile, has autofocus and a minimum focusing distance of 4cm, enabling a macro mode.
In my testing, the main camera has been decent without blowing me away. I wonder if Oppo's image processing is getting the most out of the new stacked sensor yet; there have already been a couple of camera-focused software updates throughout the review process, and they've made noticeable changes to general exposure. I still find the phone activates its night mode in situations I wouldn't necessarily expect it to.

I would not put this camera in the realm of 1"-sensor phones like the Find X6 Pro. Side by side this week I've also generally preferred the shots I've taken with the iPhone 15 Pro. Still, that is to be expected given the physical constraints on the Find N3. The camera is solid within its category — I'm holding it to a high standard because that's how Oppo is marketing it.

Here are some more samples from the main camera: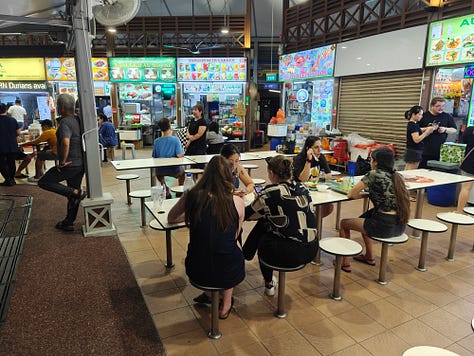 The telephoto, on the other hand, is very impressive and one of the best on any phone, foldable or otherwise. Oppo's decision to use a periscope for a shorter focal length and a bigger sensor works just as well as it does on the Find X6 Pro, allowing the Find N3 to capture credible 6x shots with its 3x lens.   
  
Just look at this side-by-side comparison with the 3x lens on the iPhone 15 Pro: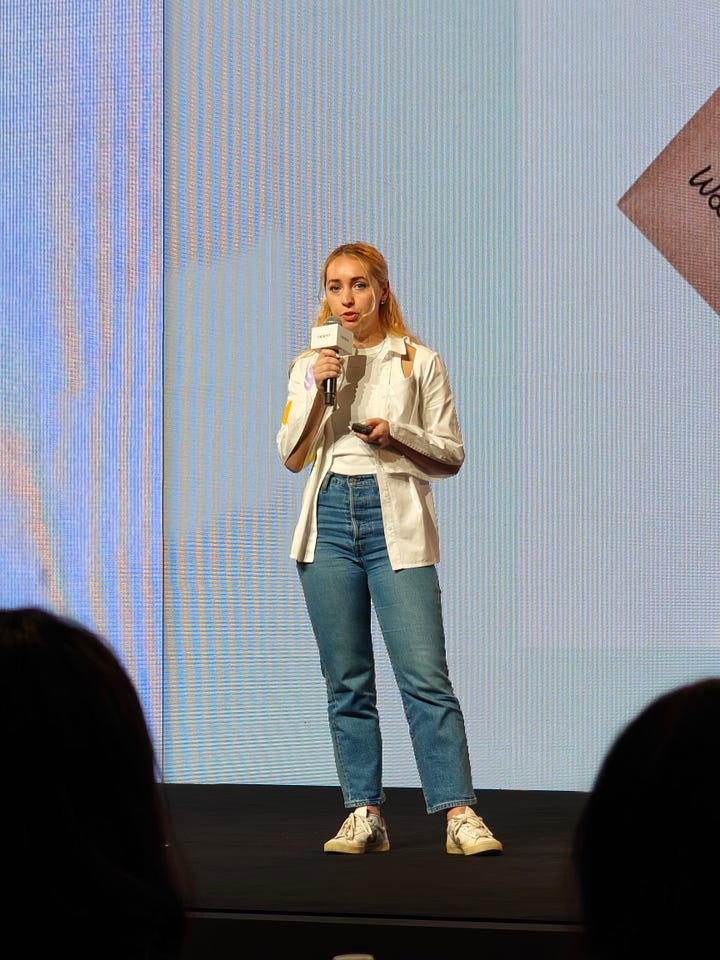 It also turns in good results in low light:
The ultrawide is also better than on most slab-style flagship phones. As on the Find X6 Pro, Oppo's decision to prioritise sensor size and go with a slightly tighter 14mm field of view (which I prefer anyway) pays off; the Find N3's ultrawide shots are rich with detail and dynamic range.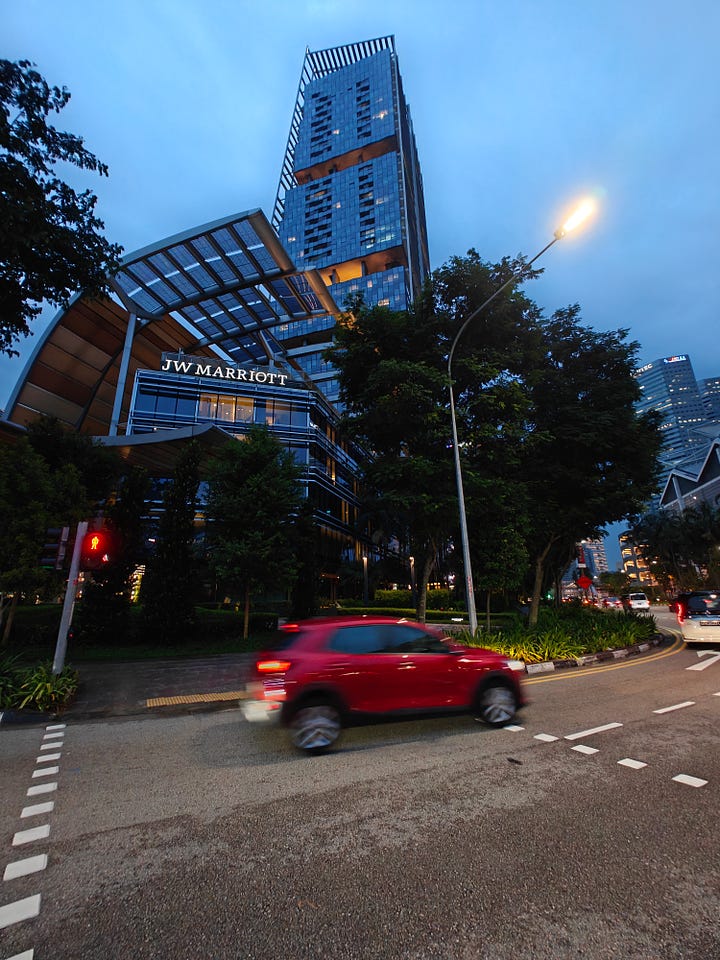 One thing worth noting about the Find N3 is that its photos are shown in ProXDR, Oppo's system for displaying brightness data captured in HDR photos. Google just implemented the Ultra HDR image standard in Android 14 and the latest Pixel phones, but the Find N3 runs on Android 13; it's unclear how ProXDR will work on future versions of Android.

Overall, the Find N3's camera system is very capable. The telephoto and ultrawide are fantastic and legitimately outperform most non-folding competitors. There's probably room for software improvement on the main camera, but for now it's pretty good.
As sleek as the Find N3 is, and as strong as its cameras are, you still wouldn't want to buy it unless you cared about the folding screen. It's the reason the phone isn't sleeker and the cameras aren't stronger, after all. Oppo can't quite get away from the fact that most Android apps haven't been designed for this kind of screen, but the Find N3's version of ColorOS does a reasonable job at helping you make the most of the real estate.

The multitasking interface works similarly to iPadOS pre-Stage Manager. You have a dock at the bottom of the home screen, which shrinks to a thin taskbar at the bottom when you're using an app. This bar can be dismissed or recalled by long-pressing at the bottom of the screen. 

If you drag an app up from the taskbar, you can open it in a resizable pane on either side of the screen. The taskbar has a button that pops up your app drawer for this purpose, and there's also a button called "File Pocket" that gives you access to recent images, files, and clipboard items for copying into the active app. You can also add a third app that appears as a thin line at the side of the screen, which Oppo calls "Boundless View", letting you quickly bounce between what you want to use at once.

It isn't what I'd call a revolutionary windowing system, but it's very easy to use and works consistently across apps. The biggest limitation I've found is that everything only works side-by-side regardless of device orientation, so it seemingly isn't possible to run a full-size video at the top of the screen while you do something else below it. But for the obvious use cases of better mobile multitasking or simply giving you more space in apps where it makes sense, the Find N3's inner screen is great.
All of this is anchored by the obligatory flagship-level specs and performance. The Find N3 has a Qualcomm Snapdragon 8 Gen 2 processor, 16GB of RAM, and 512GB of storage. The battery is 4,805mAh and supports 67-watt fast charging, though the lack of wireless charging is unfortunate.

I've had no issue with performance at all; ColorOS is as snappy as ever, even when multitasking. Battery life is a little harder to gauge given the nature of this device. "Screen-on time" as a metric is less useful when one screen draws twice as much power as the other, so it's really going to depend on your usage. 4,805mAh is a fairly standard capacity for a high-end slab-style phone, so I wouldn't expect the Find N3 to last as long if you're mostly using it unfolded. That said, I haven't yet come close to draining it on a single day regardless of what I've been doing.

One unexpected aspect of the Find N3's performance is that the speakers are really good. There are three of them around the device that activate depending on orientation, and they deliver surprising separation and depth considering how thin the phone is. I've been testing them next to the iPhone 15 Pro and 12.9-inch M1 iPad Pro, and they sound much more like the latter than the former.
Folding phones are always going to have compromises when compared to the traditional smartphone form factor. At least in the medium term, there's no future in which they'll be able to deliver the same level of performance, battery life, and image quality in as thin and light of a package. 

But the Find N3 is the closest anyone has come so far. It's genuinely comfortable to use as a regular phone, its camera system is more than serviceable, and hey, it also turns into a tablet.

Oppo has not yet provided pricing information or a full list of markets where the Find N3 will be available. Sub-brand OnePlus, however, has confirmed it will be releasing its own version called the OnePlus Open, which should have a stronger Western presence than most Oppo phones.
If the OnePlus Open really is identical, it'll be just as worthy of your attention. Folding phones still aren't quite there for everyone, but the Find N3 is the first I'd actually consider using as my primary personal device.
Oppo provided a Find N3 for review, as well as transport and accommodation for the launch event.